Bulk material deliveries.
10x easier.
Market, sell, manage, and fulfill your rock, soil, and mulch orders online, using the only industry platform designed to grow your business.
Example nursery and landscape delivery businesses:
Perfectly organized products
Whether you keep materials on hand, or just deliver, our management tools make it simple to offer as many products as you like. Availability can be enabled on a per-day basis alongside optional inventory tracking and back-order status.
"Managing a library of products, some that are stocked and some that are not, is one of the biggest challenges we face with our hauling business. BDP makes this incredibly simple."
Accurate delivery orders, paid upfront
Delivery businesses face a number of logistics issues including challenges with collecting payments. BulkDelivery PRO makes it possible to accept accurate online orders for bulk material deliveries and receive payment before your truck ever leaves the lot.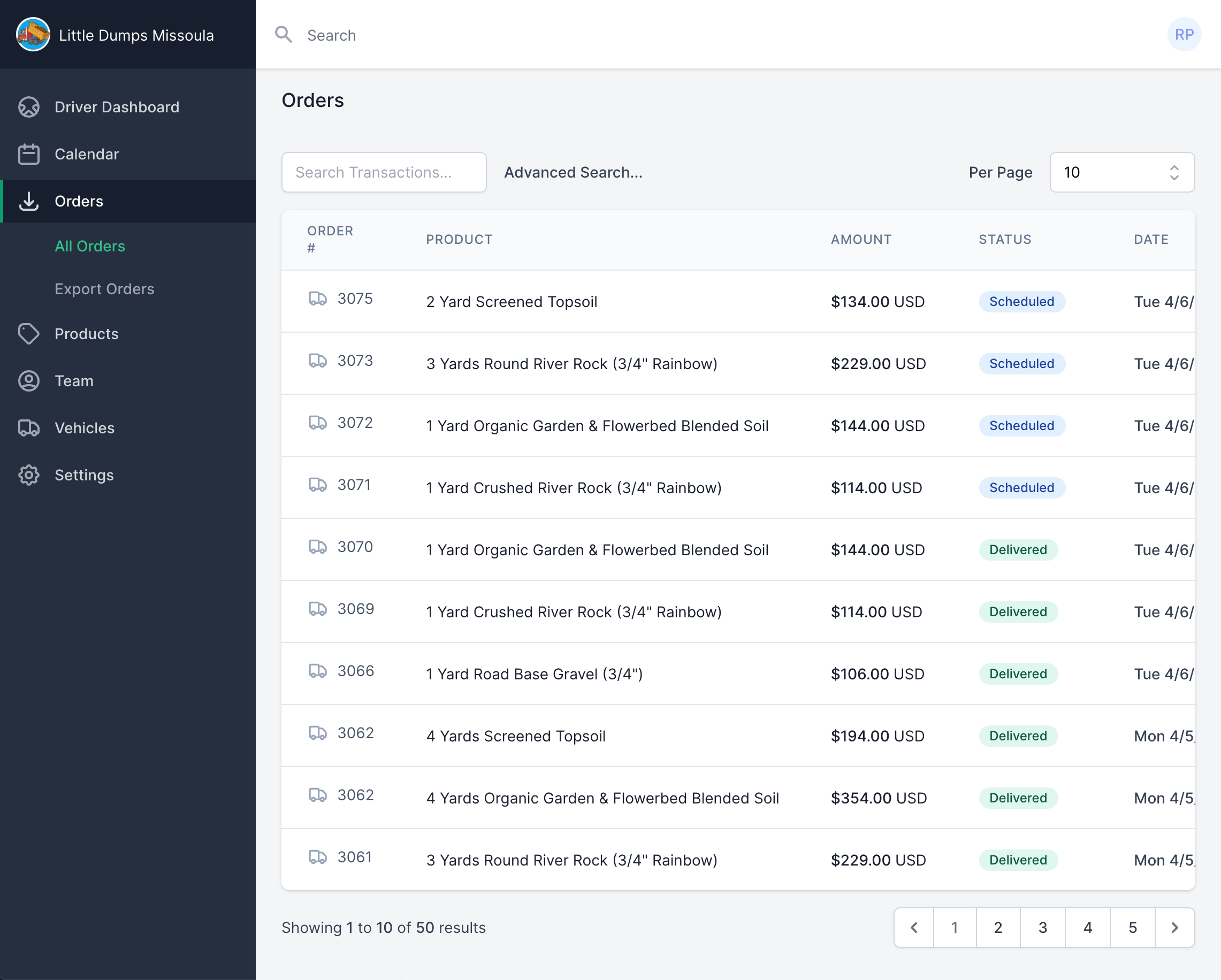 Ultra custom delivery zones
Create as many unique delivery zones as you need for your community. Each zone includes price and delivery time customization avoiding undervalued, late, or out-of-area orders.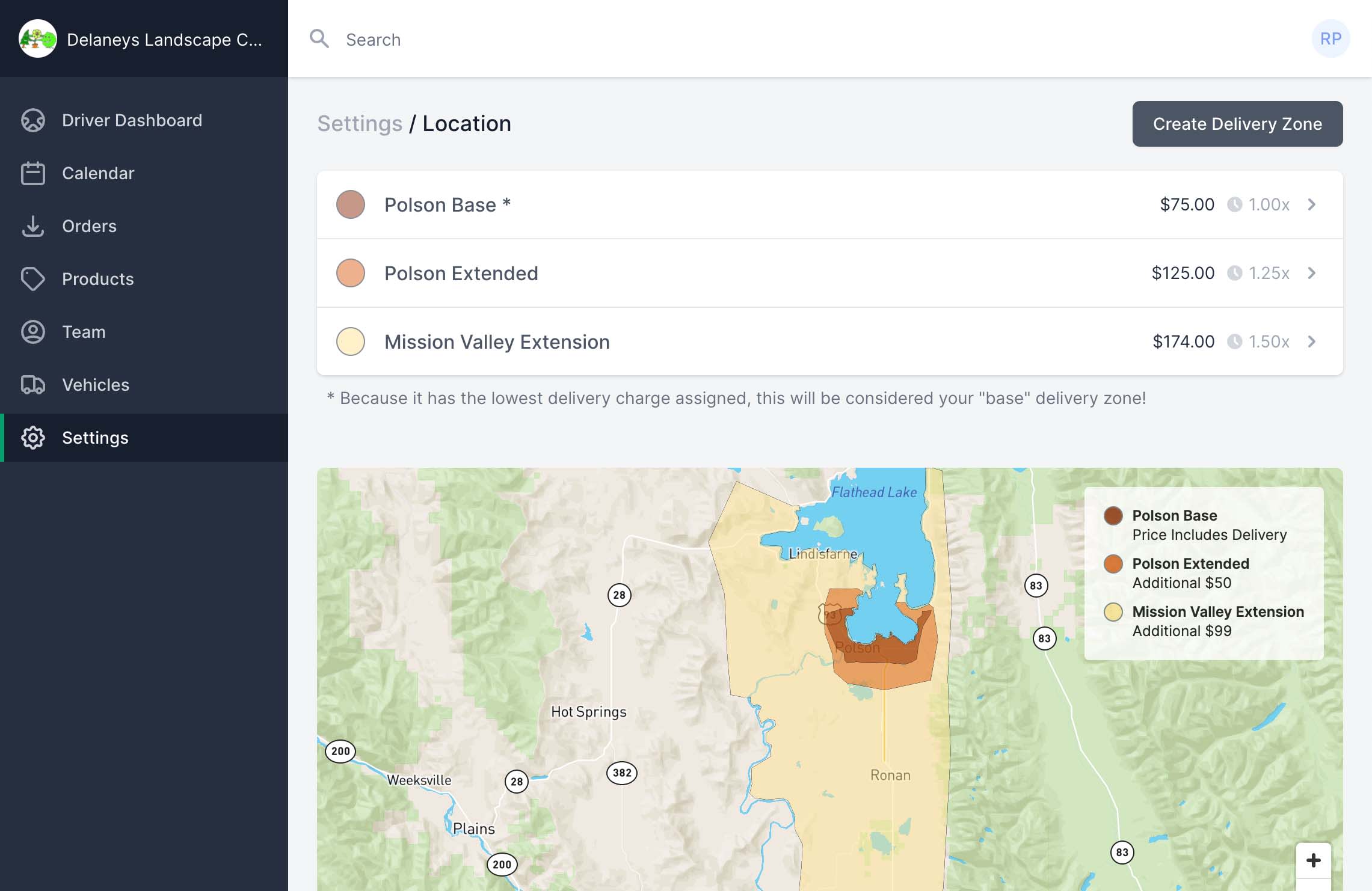 Built, from scratch, specifically for bulk material deliveries
BulkDelivery PRO (BDP) is an e-commerce platform that simplifies selling & delivering landscape materials. Unlike existing e-commerce & scheduling platforms, BDP was built specifically for bulk products like gravel, rock, sand, soil, mulch, bark & firewood.
Unlimited Orders
Get your delivery business online and begin taking orders today. No thresholds to worry about here.
Unlimited Products
In addition to your core products, you might consider expanding your catalog. No limits here.
Unlimited Vehicles
Truck or trailer, one cubic yard or 15. BDP allows you to schedule any/all of your delivery vehicles.
Unlimited Team
Create accounts for each team member. Watch as orders are self-assigned & delivered in real time.
Custom Delivery Zones
Custom zones maximize profit, scheduling, and prevent orders that are 20 miles up a sketchy dirt road.
Custom Scheduling
Is your 15-ton truck only available on Thursdays? No problem, we've built management tools for that.
Custom Notifications
Communication tools keep customers up-to-date. Glowing business reviews follow.
Business Reporting
Stay on top of deliveries, sales, inventory & customers from one convenient dashboard.
Simple Account Setup
Start taking online material delivery orders today
Getting your delivery business online with BDP takes just a few simple steps. We help you get going as quickly and smoothly as possible with one-on-one assistance for each new account. We won't stop until you're 100% ready to begin taking orders.
Landscapers Convert idle landscaping work trucks into extra revenue.
Entrepreneurs Start a new career or side hustle. BDP grows with you.
Nurseries Reduce organizational duties and move more product.
Pits & Centers Supplement large volume business with small load profits.
Ready to get started?
Get in touch to create an account.